Day one of the Knock it Off series - YAY!
So what's the technical definition of a knock-off? According to Merriam-Webster, it's:
knockoff
\
ˈ
näk-
ˌ
ȯ
f\
a copy that sells for less than the original;
broadly
:
a copy or imitation of someone or something popular
Now, we don't plan to sell the clothing we're making this month, just dress our kids for less in garments made with love! Awesome, right?! Let's get started!
Today's guest is seamstress, refashionista, and thrifter extraordinaire is Heather, from
Feather's Flights
. And speaking of thrifty, she could've paid over $150 for her adorable Ikat baby dress and bloomers, but instead, it cost her nothing! Go to her
blog
to find out how she did it. Here's just a little peek...
And remember you can join in with us by making your own knock off and upload it to the
Flickr group
. All entries uploaded by August 20 will be entered for a chance to win some great prizes. Winning outfits will be chosen at random and you can enter as many times as you like.
Gold Star Tools
is generously sponsoring this series with prizes of $100 and $50 randomly awarded.
Gold Star Tools
has a massive inventory of sewing supplies with familiar brand names and custom manufactured goods. All their products ship free to the US, so go and check them out!!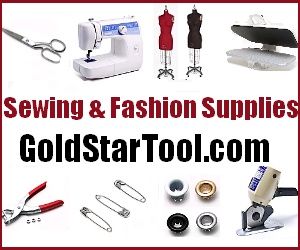 Here's the amazing line-up of bloggers who will inspire you each weekday throughout the series. It's such treat to have these talented ladies along to share their outfits made for less.
Have a great weekend!