It's week two of the Knock it Off series, and the wonderfully talented Amy's here to show us a whole line-up of looks that you can easily re-create yourself. I can attest to how awesome her patterns are since I've made a few myself, and now's a great time to pick some up since she's offering E&E readers a special deal. Thank you Amy!
I'm Amy from Nap Time Crafters and Peek-a-Boo Pattern Shop. I LOVE a good knock off and I'm so excited to be here today!
Kids clothes can be ridiculously expensive (seriously for so little fabric you'd think they would cost less!) so I've taken it into my own hands to make many of the classic pieces on my own! And since I really just can't resist I've made patterns for them as well to share with all of you :)
The cost of the pattern and the materials is still way less than the store bought item and it's made with love :) Most patterns go up to a size 8 and some all the way up to 12 so you'll be saving money on making staples for your kiddos throughout their entire childhood.
Let's see how you can make a designer wardrobe for your child for less!
By popular demand the Hailey Jacket was created. Inspired by this piece from J. Crew retailing at $69.50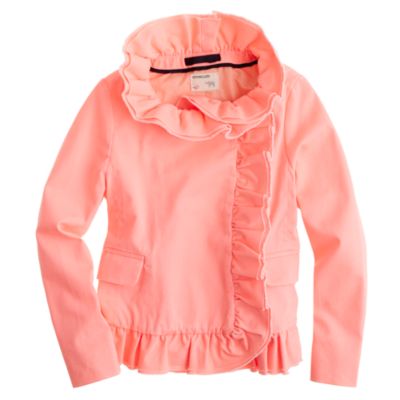 Skinny jeans are everywhere this year and now you can make your own! Just in case you don't want to pay $50 for designer :) Or if your kiddo is like mine and super tall and slim you can sew up a custom fit that actually stays on!
I saw these little aviator caps everywhere last year and was so smitten I just had to design one of my own. And they are so easy you can make one for all the littlies in your life. Beats paying $25 at REI and you can choose our own fabric!
Moving on to PJs. How Gap gets away with charging $30 for pajamas is beyond me. Trust me you can and should make these yourself. So easy and all your kids can coordinate :)
You can even make your own footies!
And just in case you need something extra special for Christmas morning you've got to try the Lil' Long Johns! Anne had a pair last year from Personal Creations and I decided I could definitely make my own and save the $25
If you're looking to save a few bucks this holiday season make sure you swing by the pattern shop for cute and easy patterns!
To get you all started I'm offering 25% storewide!
Use the code "knockoff25" at checkout and shop now through 11/16
Thanks for having me!